Description
2 DMX channels for very fine haze or fog-like output
The Tour Hazer II is controlled by two DMX channels. So it is possible to control the internal fan and the Haze-Output independently. With the help of the fan of the Haze produced can be widely distributed in the venue, and it does not require C02 or anything similar for operation.
No residue for lasting memories
Oily residues belong to the past. Thanks to the high-quality water-based Tour Hazer fluid you need not worry about residue on stage or in other equipment. Save yourself the time on cleaning and concentrate on the essentials. Create the perfect light show for your guests to marvel about.
Flexible in all positions
Behind the drummers are only 30 cm of space!" "No Problem, simply tilt the Hazer on its side!"
Thanks to the closed and robust hose system inside the Tour Hazer it can be tilted and operated on eather side. If you want to direct the haze directly towards the ground, it does not matter if it is laying on its side or completely upside down. Only the side where the air vent is located should remain exposed, and the direction of the haze can easily be changed due to the 45° adjustable air baffle.
Just a little bit more to connect.
Thanks to the PowerCon TRUE1 connector, short cables are a thing of the past. If necessary, you can easily connect a longer cable with a PowerCon TRUE1 plug.
Neutrik connectors are known for their extreme robustness and reliability. The locking system prevents accidental removal of the plug while connected to the power source and eliminates the danger of shock.
The classical touring unit
---
Since the first version in 2000, the Tour Hazer has been developed for mobile use utilizing robust components and a case that contains all required materials which can withstand the impact of a fall from a loading dock. Plug it in and let the show begin.
Super Silent
---
The high-quality components in the Tour Hazer II make an extremely quiet operation possible. The air pump regulates itself automatically during operation, and depending on the amount of fluid consumption the Hazer will operate much quieter.
---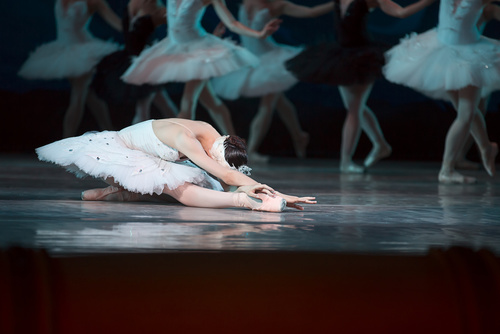 Self-Cleaning Mode
---
With the Tour Hazer II in "off mode", it is able to clean itself when the show is finished. The "off mode" can either be started manually or will automatically start after the DMX console is turned off for several seconds activating the built-in air pump to clean the heater and hoses thus ensuring a long life of the components.
---
Specifications
Procedure: Hazemaker based on vaporizing fog generator
Power: 1500 W
Power requirement: 240 V/50 Hz (110 V version also available)
Weight (Without fluid): 16,5 kg (S/SF/A), 14.1 kg (boxed)
Fluid consumption: 5 litres, 120 hours at 50% output
Fluid bottle capacity: 5 litres
Control choices: DMX 512 + stand alone, timer
Warm up time: ca. 60 seconds
Temperature control: electronically
Ambient Temperature: 5 degrees to 45 degrees